Wall Fabrics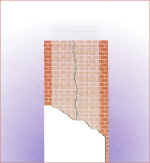 Characteristics: --Highly resistant to alkali --Dimensional stability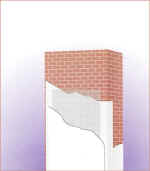 SPECIFICATIONS
Mesh size: 5×5mm
Standard Width: 1000mm
Standard length: 50meters
Weave: leno
Material: (C-glass)
Warp: glass filament 90 tex
Weft: glass roving 459 tex
Weight:
Raw: 127 ±6 g/m2
Coating: 18 ±3 g/m2
Finished products: 145 ±6 g/m2
Tensile strength:
Warp: ca 500 N/25mm
Weft: ca 640 N/25mm
---
GRC Mesh Fabrics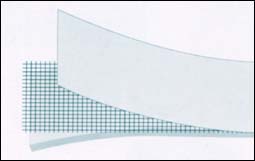 Our coated alkaline resistant fiberglass mesh fabrics have passed the inspection of the State Fiberglass Inspection Center. With its performance leading products of the same kind in the country, it is the first choice of our customers for modeling and forming. It is a recommended product of the GRC Industrial Association.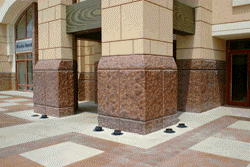 SPECIFICATIONS
Mesh size: 10×10mm
Width: 580mm~1000mm~1200mm
Length of roll: 20/50/100meters
Weave: leno
Material: (C-glass)
Warp: glass filament 255 tex
Weft: glass roving 561 tex
Weight:
Raw: 107 ±6 g/m2
Coating: 18 ±4 g/m2
Finished products: 125 ±6 g/m2
Tensile strength:
Warp: ca 800 N/25mm
Weft: ca 900 N/25mm
---
Strong Mesh Fabrics for Stones
Our strong mesh fabrics for stones are used to enhance the anti-pull strength of stones, to increase the rate of finished products and to improve construction performance. Their packing size is 100m-300m and the maximum width is 1,750mm.
SPECIFICATIONS
Mesh size: 4×5mm
Width: 1000mm~1200mm~1300mm~1500mm~1750mm
Length of roll: 50/100/200/300meters
Weave: leno
Material: (C-glass)
Warp: glass filament 32 tex
Weft: glass roving 255 tex
Weight:
Raw: 67 ±5 g/m2
Coating: 13 ±2 g/m2
Finished products: 80 ±5 g/m2
Tensile strength:
Warp: 300N/25mm
Weft: 360N/25mm

Address:1705,No.16 Jianxin Beilu,Jiangbei Dist.,Chongqing 400020,China